P & P Glass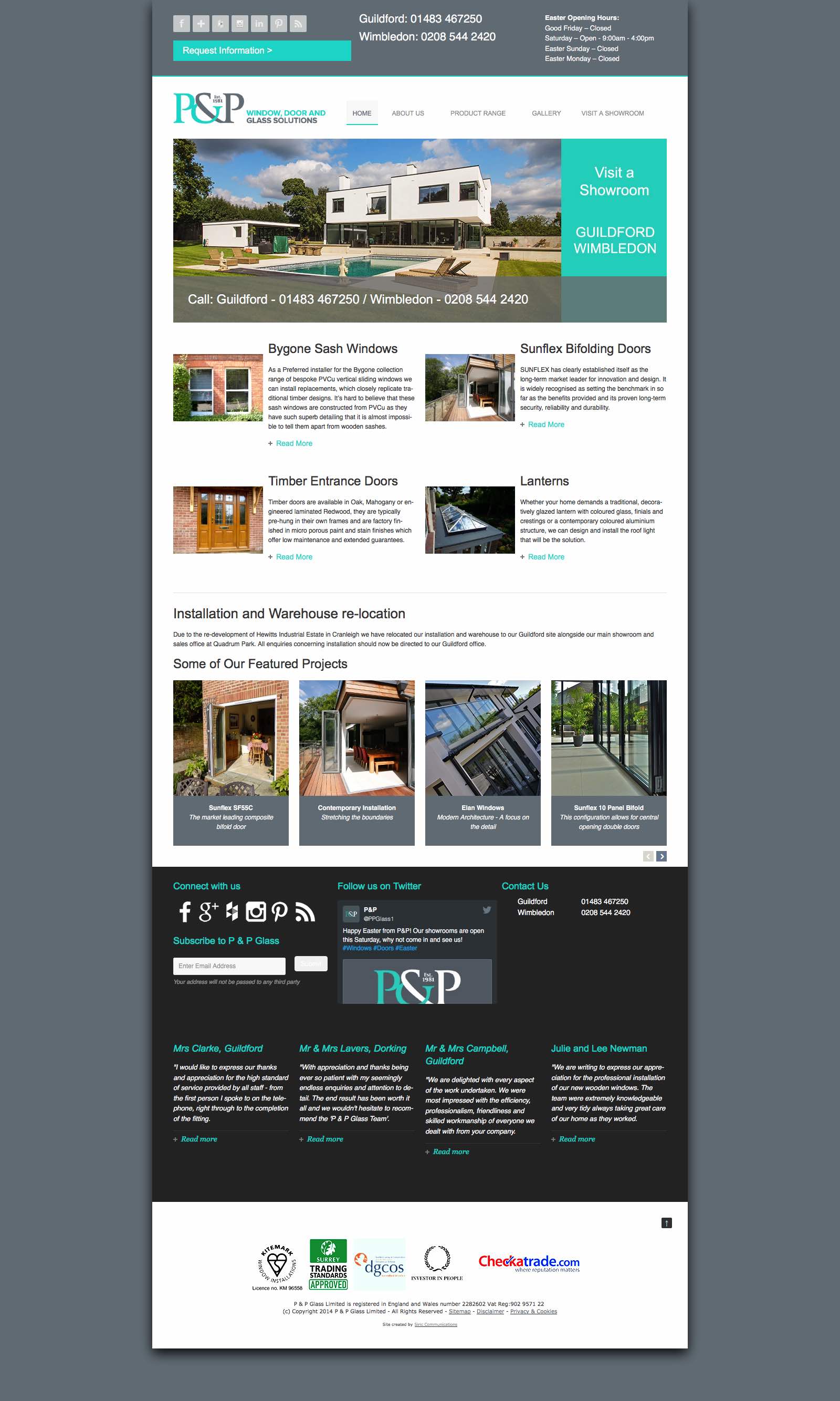 The website is looking good! Thanks for dealing with that so quickly, I hope it didn't mess up your weekend!
Brief:
With showrooms in Guildford & Wimbledon, P & P Glass is an industry Award Winning Window company and has built up an enviable reputation based on quality products, customer service and value for money. Following a re-branding we were commissioned to remodel an existing site to reflect this.
Solution:
As an existing client we had already upgraded the Content Management System for P&P's previous site so we were able to quickly transpose and adapt the new branding for the web. As part of the process the site had to be re-tested for responsiveness to ensure that the site rendered correctly on mobile devices but at the same time ensure that this would not detract from the branding identity. In addition this project had a very short lead time with less than a week to design, test and implement what was required in order to meet the client's required date.